Providing expert tuition to riders at all levels.
The training philosophy held by Hallingbury Hall is simple, we strive to empower our customers by providing them with the necessary tools to improve their riding performance and set them up for success. Riders and horses need to love the sport. We encourage a 'can do' mentality, urging riders not to dwell on their mistakes but rather to join together all the good elements and focus that energy on a positive outcome. Plus to enjoy themselves!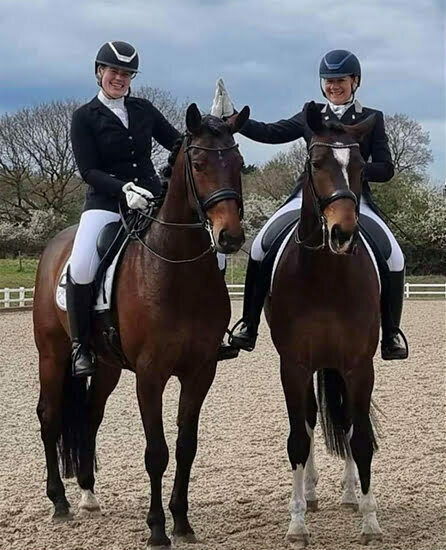 Alex Hardwick has competed internationally for Great Britain over 20 times, winning nine international titles and three international titles. Having won The British Dressage Young Professonal award and having been ranked 5th on the F.E.I. world rankings. She holds her BHSAI and UKCCIII.
Sally Hardwick has competed at eight National Championships. Formerly a successful show jumper, she is a listed dressage judge and has three horses successfully competing at P.S.G and Int. I. She holds her BHSI (SM).